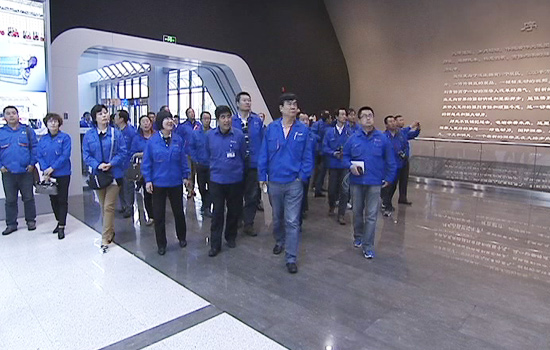 In the afternoon of October 14, Wang Xiaojuan, Shacman Party Committee and assistant to the president, and her party of 43 people visited Weichai.
Accompanied by union chairman Lu Wenwu, Shacman party visited the science and technology exhibition hall in the IT building and Plant One. During the visit, Lu Wenwu explained the development and changes of the Group in recent years.
In the meeting room of the IT building, Shacman party communicated with relevant Weichai departments. Around the corporate culture, operational management and strategic decoding and other content, full communication had been done. After the communication, Shacman said that Weichai Group had high level of operating norms and strength, and there are a lot of experiences and practices to be learnt. Also, everyone should communicate and improve together, to put more efforts in letting Weichai Group enter the world top 500.